Welcome at the platform of tomorrow of 'most wanted's' and unique 'one of a kind' products.
Try them before you die!
We love innovation and top notch luxury. We are an ambassador of less known but promising brands. We are not a usual (online) store. Ultimae is a unique experience. And life is about experiences!
Luxury is more than a state of mind. Attitude is in you, bravery is only for a few of us. Lliving 'the good life' is a choice but love belongs to everyone. Details make the real difference.
Ask yourself why certain moments become great memories and others simply pass by. We aim to create moments that transcend normality, exceed your expectations and go deeper and make dreams reality.
Besides offering you access to the world's most wanted Ultimae LXRY Products we pioneer the concept of LifeStyle management and setting the benchmark in LifeStyle Management Services and granting you access to the inaccessible.
In an increasingly digitalised world, the personalized one-to-one contact we offer with our life style managers is unrivalled: this lifeline provides a connection to the best on offer across the globe, ensuring every request, big and small, is fulfilled whilst receiving access to the very best ultimate Services and Products.
Our large international network of experts and consultants aloows for streamlined and comprehensive lifestyle management. Tapping into this unique ecosystem of advisors and partners worldwide, we can take care of life's fundamental demands, wishes, and needs offering you a complete luxury ultimate life style for now and into the future.
The best part about a dream is when a dream becomes a great memory
The best part about a dream is when a dream becomes a great memory
Innovation and 'top picks' products that disrupt a market and revolutionary changes excites us. It should find the way to our visitors and clients. That is why whatever you will find on our website you can experience yourself through us.
Have a closer look our ever-expanding unique collections like 'In the air' or 'In and under water' and 'on the road' and let yourself be inspired.
First class advise: our visitors and clients are our focus and driver. We do not advise to convince you to buy.  We advise you to make the use of the products we offer eligible. To bring the products and their unique aspects closer to you on a personal level, individual and totally matched with you.
Life is meant to be lift to the Ultimate. Our aim is to pioneer and perfect the concept of Luxury Life style Management, benchmarking bespoke concierge services and granting our members access to the inaccessible.We are here to connect you with all the Ultimate things you love the most.
The best part about a dream is when a dream becomes a big memory stick in your brain. Let us create dreams and unique unforgettable experiences. The Sky is not the Limit! Have the courage to follow your heart and intuition. Look in the mirror in the morning and ask yourself 'If today would be the last day of your life. Would you really want to do what you are about to do today? If the answer is 'no' too many days in a row, you need to change something.  Love what you do and do what you love. Do not settle for less.
We think innovation distinguishes a leader from a follower. Never lose faith, even once life hits you in the face with a brick.
Let us make a dent in the universe. The most precious resource we all have is time, so let us make the best out of each moment.  Logic will take you from A to B, but imagination will take you everywhere. (Albert Einstein).
The rocking horse in the logo moves every 10 seconds reminding the reader of our website of the fleeting nature of time. Time is something nobody can buy, so make the best of it!
Buying our Ultimae products is cheaper than therapy!
The history of a rocking horse (our logo) can be traced back to the Middle Ages, when a popular children's toy was the hobby horse. These toys can still be found today. For me it is a symbol of 'never stop dreaming'. As adults often tend to forget once they become older.
The founder of Ultimae had a long career in managing wealth of Ultra High Networth Individuals. One observation was that some of the wealthiest individuals are focused on gathering money and assets only. Without having an eye how to spend it on exceptional LXRY products for example which are affordable for them in particular. The founder wanted a balance for himself at least in a passion for wealth management and LXRY products by setting up Ultimae AG.
A Considered History.
Ultimae was launched in Zug in 2009 as a Multi Family Office/ Wealth Management service. Founded by Richard Crombach, an individual with a b> 30 years background in the Financial Services industry, the company has now evolved into an global lifestyle management LXRY service provider and granting you access to the inaccessible.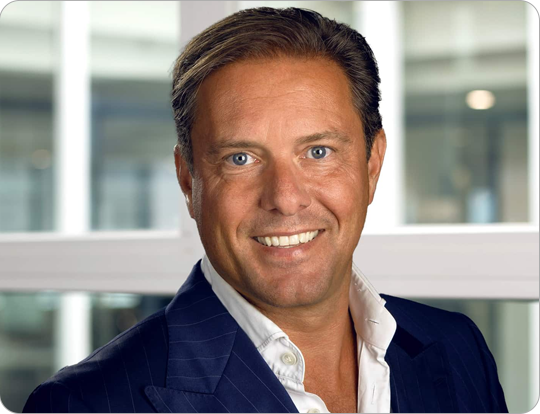 Discover now! Reserve / more info