The company
With 14 offices around the globe and over 110 team members, they are committed to providing outstanding service quality with an unmatched level of personal attention, anywhere in the world and at a moment's notice.
Dedicated to making people happy and sharing their passion for yachting, the Ocean Independence family delivers unrivalled quality in every aspect of their vservices. Whether this is brokerage, new build and yacht management, or booking a charter from the world's largest fleet of luxury crewed charter yachts, their own compass and in-depth understanding of the yachting market allows them to provide easy access to high-end customer solutions.
What sets them apart
With over 400 yachts sold to date and the world's largest fleet of crewed luxury yachts for charter, here at Ocean Independence they are committed to going above and beyond to provide the ultimate in quality to make your yachting fantasies an effortless reality .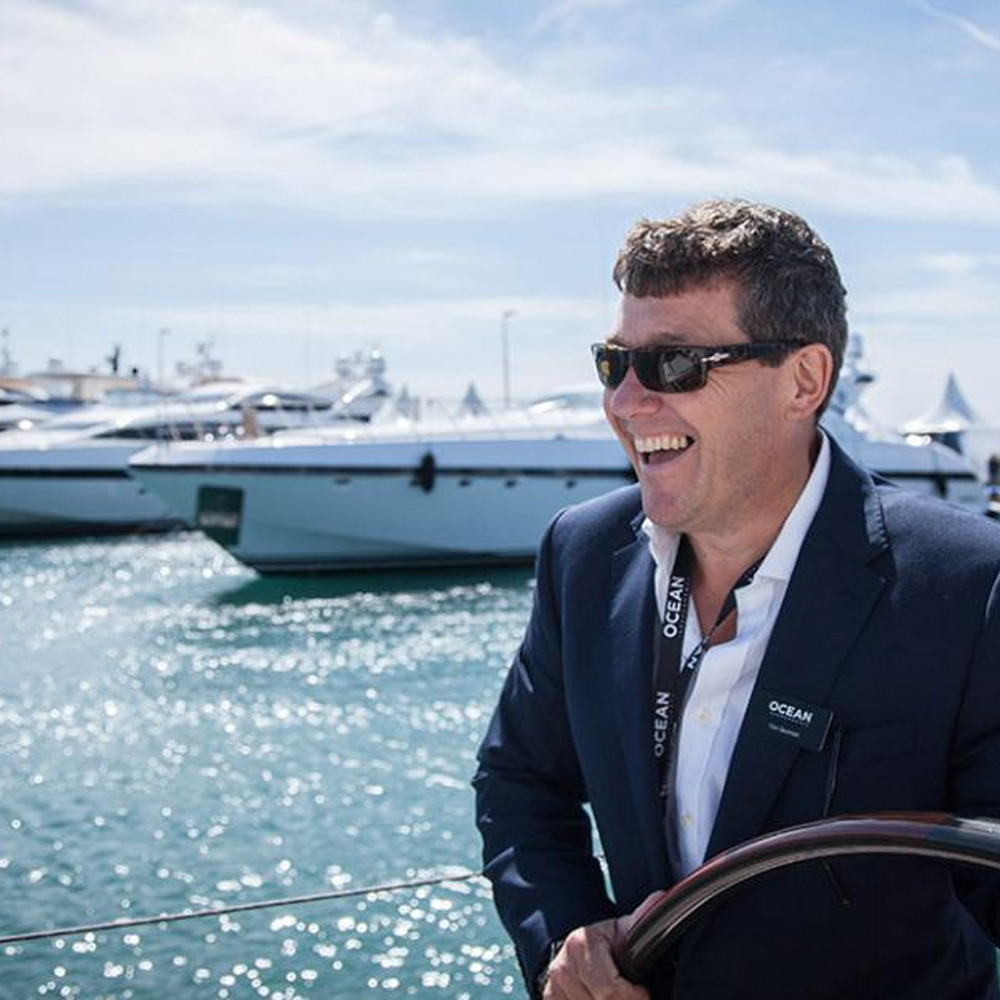 The history
A reputation for transparency, integrity and stability. Founded over a decade ago, by Peter Hürzeler and Nicholas Dean, Ocean Independence has quickly developed a reputation for transparency, integrity, stability and excellence. Despite being the youngest key player in the industry, the business has consistently performed as one of the top three most successful yacht brokerage companies since 2009 and is the market leader for the number of sales and purchase transactions per broker.
The team
Providing passion and the pursuit of excellence
Multifaceted, professional and informed on every aspect of superyacht sales, charter, marketing and management, the global team at Ocean Independence encompasses 26 nationalities, 23 languages, and a vast portfolio of expertise. What unites us is their passion for yachting and for excellence.
Buying a yacht
Luxury yachts for sale – the ultimate way to reward your success
Yacht ownership
The definitive luxury yacht lifestyle
If you want to explore the world and experience the ultimate in luxury, buying a sailing or motor yacht is the definitive lifestyle choice. While there is significant emotional and financial outlay in the journey towards yacht purchase, in the end, owning a superyacht is an incomparable triumph.
Luxury yacht ownership brings a wealth of opportunities – adventure between coasts and islands exploring azure waters and hidden caves, enjoy leisurely lunches on board, teach your children to swim from the aft deck, throw whimsical parties and celebrate family events, secure a trackside view of the Grand Prix or simply follow the sun. Your own private crew can pre-empt your needs and ensure your personal preferences are always their number one priority. A private yacht is a home from home.
WHY BUY FROM OCEAN INDEPENDENCE?
Working with you to find the perfect luxury yacht
Having successfully completed over 500 yacht sales and purchase transactions, their team of luxury yacht brokers offer the highest level of experience, industry knowledge and global contacts to ensure the purchase of your yacht on the best terms.
They take the time to gain a thorough understanding of your requirements, preferences and ultimate objectives before using our industry insights to find you the most suitable luxury yachts for sale. Once you have found your perfect yacht, they will guide and support you step by step through the entire buying process, presenting only the best yachts for sale to you.
TO BUY OR BUILD?
Dedicated sales broker
Expert end-to-end advice and guidance for total peace of mind
With hundreds of successful transactions behind Ocean independence, their team of consultants offer the highest level of experience, industry knowledge and global contacts to ensure the purchase of your yacht on the best possible terms.
They will get to know you personally before using our global network to find you a tailored selection of suitable yachts. Your dedicated consultant will attend yacht viewings with you to offer a professional opinion and, if you do decide to proceed with a purchase, will assist in negotiations to ensure that you achieve the best possible terms.
From survey results to sea trials, negotiations to recommending suitable legal experts, they will assist every step of the way for a stress-free process and successful delivery.
CHARTERING A YACHT
Unique luxury yacht charter experiences, create captivating memories
WHY CHARTER A YACHT WITH OCEAN INDEPENDENCE?
Once in a lifetime superyacht charter experiences don't come with an off the shelf approach
At Ocean Independence, their team is passionately committed to ensuring that your superyacht charter is designed and tailored specifically to you. They focus on every detail to create an unforgettable, unsurpassed experience of a lifetime.
Supported by 13 offices worldwide with 23 languages spoken, your dedicated yacht charter broker will use their unrivalled knowledge, contacts and insights to help you choose the ideal luxury charter yacht, cruising area and itinerary to suit your interests, whether it's a family holiday, a romantic break or a corporate event.
The Charter Lifestyle : Experiences beyond compare
THE HIGHEST STANDARDS IN YACHT CHARTERING
With the world's largest luxury charter fleet, our yachts offer the best in marine technology, design, entertainment, equipment and crew. By visiting the yachts on a regular basis, we ensure that high standards of Ocean Independence are maintained so that you can enjoy first-class service and facilities.
DISCOVER THE WORLD'S BEST KEPT SECRETS
Visit remote and unusual destinations from the comfort of a luxury yacht. From Antarctica to Southeast Asia, go where you want, when you want, and visit secret hideaways and remote islands that can only be reached by water.
YOUR PRIVATE LUXURY RESORT AT SEA
A superyacht charter is the ultimate holiday. Wake up to stunning views of your choice every morning and spend the day relaxing or seeking adventure, whilst enjoying round the clock 7-star service dedicated entirely to you and your guests – all in complete privacy.
A DIFFERENT VIEW EVERY DAY
Flexibility is one of the biggest advantages to chartering a luxury private yacht, with each and every day of your yacht charter offering a different view and a new and exciting experience. Your tailored itinerary takes into consideration the preferences of every guest, and is easily adaptable if your plans change while on board.
ENTERTAINMENT AT THE FORE
Your yacht will come equipped with a selection of toys to suit your itinerary – whilst inside and on deck, you can expect high grade AV, WiFi and entertainment systems. For those who want to relax and unwind, many private yachts come with full spa facilities. Onshore excursions, entertainment and dining can be arranged at your request by the crew.
THE ULTIMATE PERSONAL SERVICE
Even the very best hotels in the world cannot deliver the level of personal service you will receive on board a superyacht. Your Captain and crew are on hand day and night to orchestrate every detail, while a dedicated chef will create world-class cuisine tailored to your individual requirements and preferences.
BESPOKE CHARTER EXPERIENCES
No matter what type of yacht charter vacation or holiday you are looking for, they will craft a unique experience just for you, where the unimaginable becomes reality.
YOUR GUIDE TO CHARTERING A YACHT
Let us guide you through the superyacht charter process, from finding the perfect motor or sailing yacht and destination, to the contracts and onboard etiquette.
Special rates on select yacht charters
A variety of private yachts from our outstanding charter fleet are offering special rates on specific upcoming dates in a range of destinations. Whether you are looking for a last minute getaway on a modern motor yacht or a classic sailing yacht charter, don't miss the chance to take advantage of these bespoke yacht charter offers.
The ultimate end-to-end yacht charter experience
Through our private aviation department, Ocean Independence offer the same 7-star service in the air as we do at sea. From light private jets and helicopter transfers to VIP airliners, let us arrange your all your private travel for the ultimate end-to-end yachting vacation.
Your dedicated yacht charter broker
When choosing Ocean Independence to organise your luxury yacht charter, you will benefit from a dedicated charter broker who will be committed to creating and delivering your perfect fully-personalised luxury experience. Your highly experienced consultant will use their unrivalled knowledge, contacts and insights to help you choose the ideal yacht, cruising area and itinerary.
Getting the most from your yacht
Thinking of offering your private yacht for charter? Our team of professional charter management specialists have years of experience in all aspects of the yachting industry, allowing us to efficiently market, book and manage your yacht for charter.
Yacht Management Services
A luxury yacht is a significant investment; whatever the size, yachts are valuable assets and require a carefully crafted management service, from rigorous financial management to employing a trusted crew and running a well-orchestrated diary. Ocean Independence's superyacht management services ensure that your yacht is being maintained, operated and administered to the highest possible standards, leaving you free to enjoy your time on board with family and friends.
Ocean Independence provides seamless and exceptional shore-side support to ensure all aspects of your yacht maintenance are dealt with safely and efficiently. Our highly qualified team have skills, knowledge and experience across a comprehensive range of services. From cost control for a yacht's operation and maintenance, to every aspect of operating it, we act with efficiency, transparency and, of course, accountability.
If you are considering commissioning the construction of a new build yacht or refitting an existing yacht, they also specialise in providing project management services. They have been successfully involved in the new construction and refitting of some of the world's most iconic yachts and have excellent and extensive relationships with the very best shipyards, designers and naval architects around the world, allowing them to provide the highest level of service to you.
THEIR EXPERTISE
Their experienced yacht management team will deal with every aspect of the running of your yacht
Their dedicated team of technical supervisors and yacht managers have a unique combination of skills, knowledge and experience, and will deliver a comprehensive range of services, to ensure your peace of mind – every step of the way.
TRAVELLING BY PRIVATE JET
Complete privacy, flexibility and comfort
Ocean Independence now offers the same 7-star service in the air as they do at sea.
Available both as an add on to your yacht charter experience or as a stand-alone service for business and social travel, their private jet service allows you to travel with complete ease and comfort, saves you time, allows you independence in your schedule and offers total privacy.
From helicopters and turbo props to VIP configured airliners, our private air charter service ensures the best complete travel experience, from home to your final destination.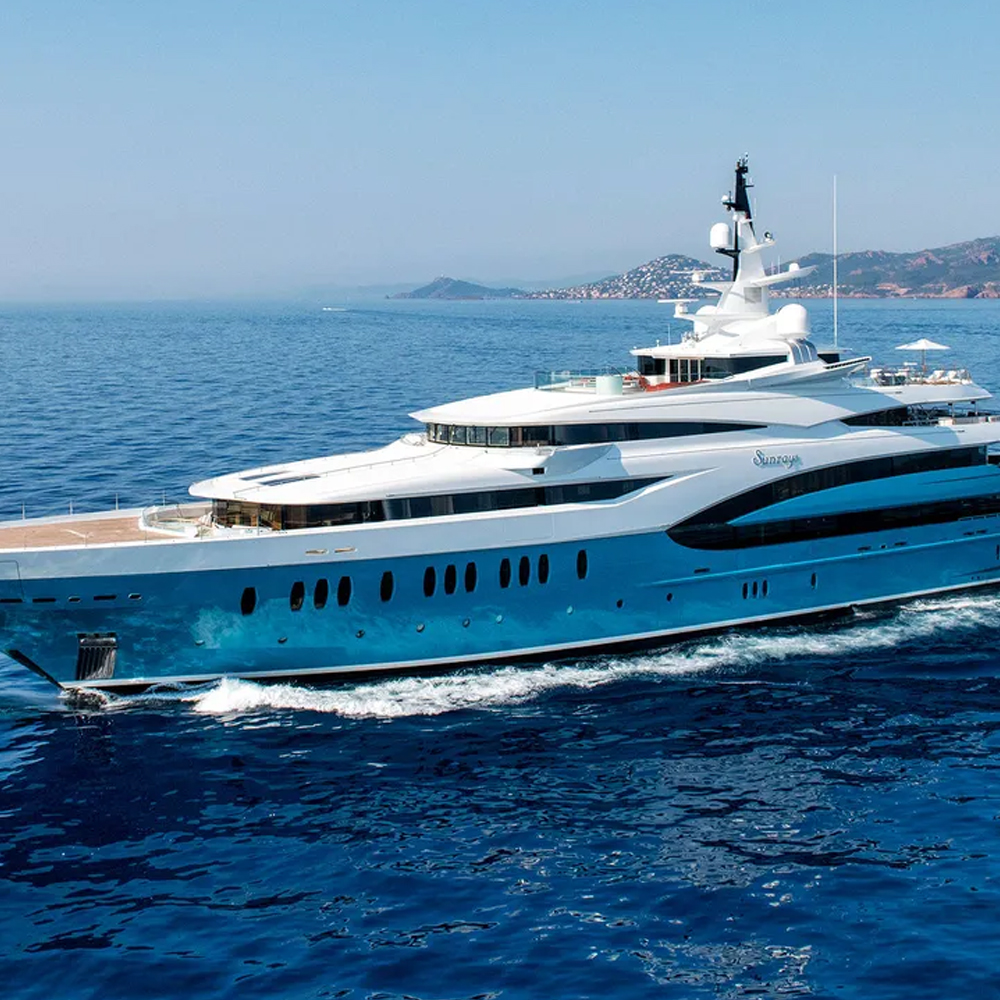 Their private aviation services
At Ocean Independence Private Aviation, they work with established partners around the globe to ensure tailored offering and the highest standards of care both in the air and on the ground. They offer the following private aviation services and can advise on which will best suit your air travel needs:
Helicopters
Turbo props
Very light jets
Light jets
Medium jets
Heavy jets
Ultra long range jets
VIP airliners/ACJ/BBJ
Seaplane charter
Ocean Independence is pleased to partner with Tropic Ocean Airways to offer private seaplane transfers direct to your yacht. Operating private charter flights across South Florida and the Bahamas, as well as the Caribbean and New York, this five-star seaplane service enables yacht owners and charterers to reach their yacht in total comfort, no matter where it is anchored.
DISCOVER NOW! RESERVE / MORE INFO